Bed Bandits at WACE 2016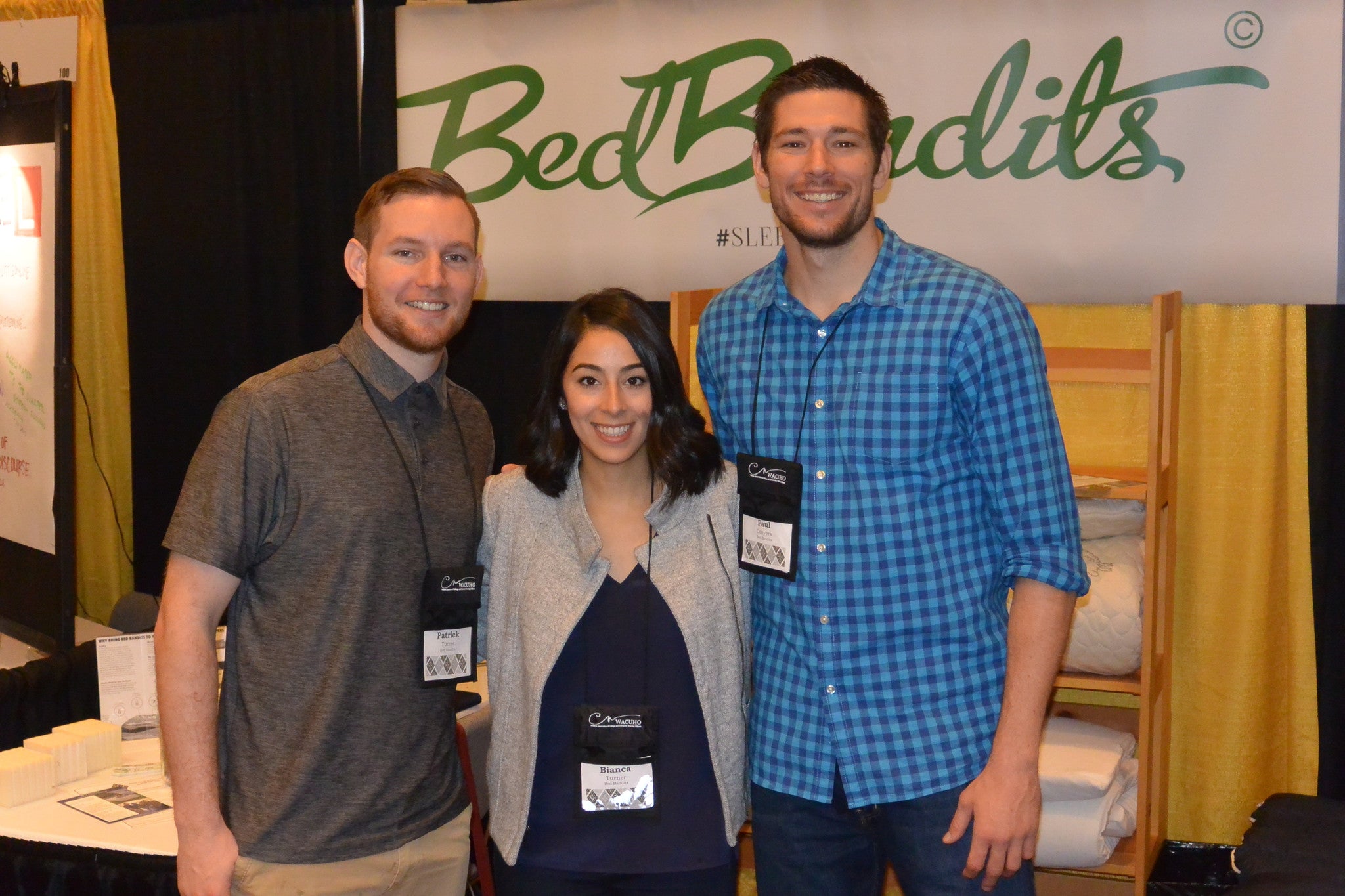 Last week, the entire Bed Bandits team hit the road for the WACUHO Annual Conference & Exposiiton (WACE) in Long Beach, California. The Conference took place from April 10-13.
This was the 60th annual Conference and Exposition of the Western Association of College and University Housing Officers. We had an outstanding time and enjoyed interacting with people, even if we almost didn't get there in the first place. 
On the drive down from the Bay Area on April 9, there were some rough patches of weather, to say the least. At one point the rain water was flooding about 50 yards of Interstate 580. We drove through very cautiously, but at the highest level of water it was higher than the bottom our car doors. We would have taken a picture for you all, but, you know ... all the flooding kind of distracted us. 
But we went slow and steady, and made it down to Long Beach a day in advance as we'd planned. After rewarding ourselves with some pizza ...  
...we headed to WACE the next day to get everything set up. 
One of our favorite things to display was our sign announcing our B-Corp certification. 
Once the conference got started, we were able to meet great people from all over the western United States involved in college and university housing. We were so eager to share our story and our passion for helping improve everyone's quality of sleep, and were thrilled that our commitment to social justice and community involvement resonated with so many people. 
We even had a bed set up with one of our Knockout mattress toppers, which was a big hit for conference-goers who needed a to take a little time off their feet. 
Overall, we had a great trip meeting new contacts and seeing old friends. We're looking forward to showing even more colleges and universities what we can do for their students and surrounding communities. 
Thanks to everyone for your continued support! .
17 Responses
Leave a comment