What We Learned From Kobe Bryant's Unbelievable Sleep Habits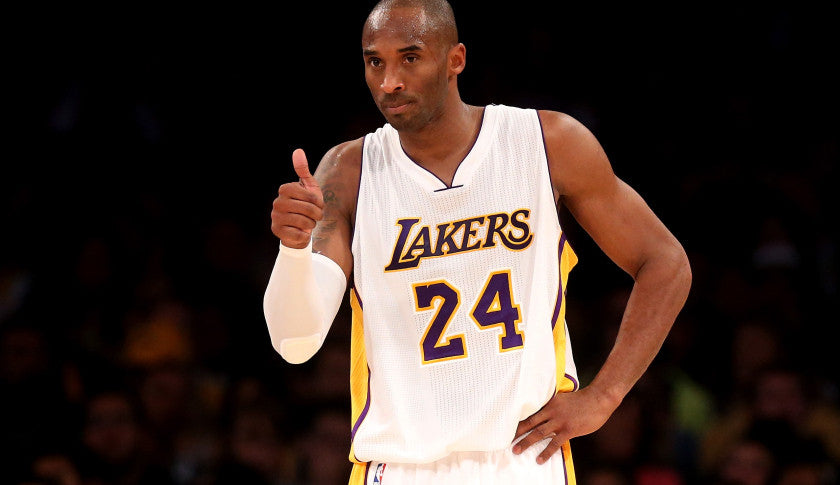 It's quite likely by now you've heard that NBA icon Kobe Bryant will retire at the end of this basketball season, which wraps up next week. Over his storied 19-year career, Bryant has won five championships with the Los Angeles Lakers. He's been a league MVP, an 18-time All Star, an 11-time First Team All-NBA Team, and a plethora of other accomplishments. 
There's a good chance you already knew at least some of this. But what you may not know is the level of dedication he put toward his craft -- a level that all-time great Michael Jordan has said was the only one comparable to his own.
This infamous work ethic includes some pretty interesting habits, to say the least. He's known to outwork even his fellow elite NBA peers. For example, every single practice, Bryant counts his made baskets until he gets to 400. His workout schedule, even on game day, is more than most people could handle in a week. And for the sake of learning from other leaders, he would often cold-call businesses and ask about their secrets to success. 
Oh, and his sleep schedule? 
"I don't need too many hours of sleep ... I can go off of 3-4 hours." 
What? 
It sounds (and is) amazing, but it's true: over the years, Bryant and those close to him have attested that Bryant gets about half the required amount of sleep on a good night. There's a story on Reddit about a trainer getting to work with him for the first time in 2012 when he was a part of the Team USA basketball team. The trainer said they exchanged numbers and the trainer told Bryant to let him know if he ever wanted to get some extra work in. The next morning at 4:15 AM, he got a call from Bryant asking to meet him in the gym. 
The trainer met him twenty minutes later, and recalls, "When I arrived and opened the room to the main practice floor I saw Kobe. Alone. He was drenched in sweat as if he had just taken a swim. It wasn't even 5 AM."
How does such a busy guy do this for the better part of two decades? 
Bryant utilizes a sleeping pattern called segmented sleep, where one sleeps in two distinct chunks throughout the night. This isn't a sleeping schedule we're quite ready to endorse just yet, but there is research that shows segmented sleep is more in line with how humans have historically slept throughout the years. 
When we heard about this, we thought two things: 
1) We're going to stick with our attempts at 8 hours a night, if it's all the same with everyone. 
2) If you are going to be working off of four hours of sleep every day, you'd better be getting quality sleep.
We're all different people with different genetic make-ups and tendencies and preferences. Some of us need at least eight hours of sleep a night. Some of us can get by with much less than that. But no matter who you are, it is absolutely essential that your sleep is the highest quality possible. 
And that's why we love doing what we do. Now we're not saying you can't get a good night's sleep without Bed Bandits products, nor are we saying that everyone on earth needs to have one of our toppers (it'd be nice, and would sure make our student loans less of a hassle). But we believe our products are significant agents in improving sleep in their users, and it's why we want to impact as many lives as possible.
Our business aside, Bryant's unyielding work schedule and subsequent sleep deficiency is a staunch reminder that we all need to make sleep count. After all, we're pretty certain that Bryant wouldn't be among the greatest to ever play the game of basketball had he been feeling the effects of poor sleep for the last 19 years. 
So however you get your sleep, and however much of it you get, make sure it's going to be what you and your body need so you can wake up every day ready to chase your own greatness.
And if we can help you achieve that, well, that's what gets us out of bed in the morning. 
51 Responses
Leave a comment