Big THANK YOU to Everyone for Your Support This Busy Season!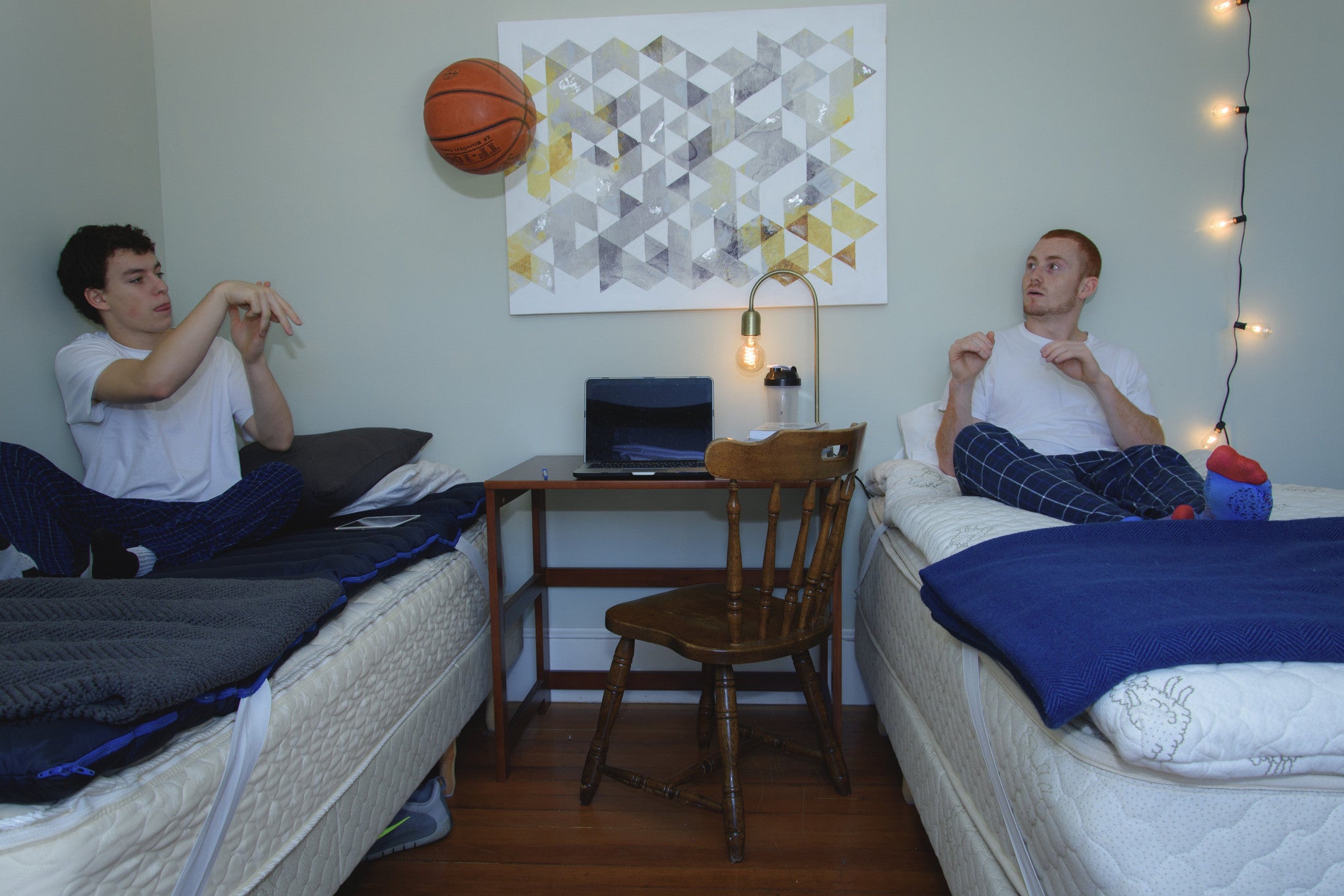 Hello, friends! 
Well, it's been another busy season for the Bed Bandits team. We've spent all summer gearing up and making sure both the students and the colleges and universities with whom we have partnered were all ready to go for the new school year. 
It took a lot of travel, preparation and, somewhat ironically, some sleep-deprived nights. But we've made it through our third summer season as a company and are ready to regroup to do it all over again. 
But before we do that, we just wanted to take a moment to give a big, sincere thank you to everyone that has helped us get to where we are right now. 
First, we definitely have to thank our valued customers who have trusted this small group of passionate Bandits to provide you with a good night's sleep. We do what we do so that we can make the world a little more comfortable, and your support means everything to us. We constantly hear from our customers that our high-quality latex mattress toppers are the most comfortable thing they've ever slept on. We want to continue helping many, many more rest easy. 
We also have to thank all of the colleges and universities that have partnered with us in an effort to improve students' sleep quality. The endorsement and support of these institutions allows our reach to grow much further than we could hope to do alone. You are appreciated more than you know, and we hope to continue working together and making a positive change in the world for years to come. 
Finally, we can't forget to thank all our countless friends, family members and mentors who have supported us through another busy season. It seems that every year (and for that matter, every day) seems to bring new opportunities and new challenges. Surely, the constant help, advice and encouragement we've asked from many of you gets tiresome at times. We're uncommonly lucky to have such a great community of caring people who continue to help us achieve our dreams. Please understand it is appreciated more than we can express. 
Author, lecturer and spiritual teacher Marianne Williamson once said, "In every community, there is work to be done. In every nation, there are wounds to heal. In every heart, there is the power to do it."
We love this quote because it so perfectly captures the core values of Bed Bandits. Yes, the world can be a scary place. And within it, there are a lot of bumps to smooth out. But no matter who you are, you can help create positive change. And whether that change is large or small, it is meaningful.
Once again, thank you to everyone who helps us in our efforts to make this world a better place. You inspire us every day, and we are very grateful to all of you. 
Warmly, 
The Bed Bandits Team
100 Responses